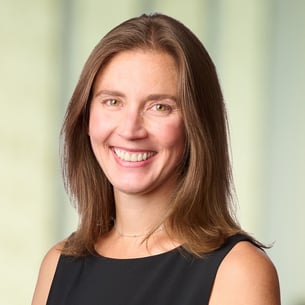 ---
Katie Creedon
(she/her/hers)

Chief Strategic Projects Officer

Pardon the interruption, but we are lawyers after all, so we need to make sure you understand that calling, or leaving a message does not establish an attorney-client relationship. Also, you need to know the information in your call will not be considered privileged or confidential unless, of course, we already represent you or have agreed to receive limited confidential material from you as a prospective client.

If you are a client, do not call with time-sensitive patent filing instructions and do not assume we have received or are acting upon your filing instructions unless you receive written confirmation from us.

If you would like to discuss becoming a client, please contact one of our attorneys to arrange for a meeting or telephone conference.

There, that wasn't so bad, was it? Thank you for your interest in Wolf Greenfield.

Accept & Call

617.646.8021

Pardon the interruption, but we are lawyers after all, so we need to make sure you understand that sending an email does not establish an attorney-client relationship. Also, you need to know the information in your email will not be considered privileged or confidential unless, of course, we already represent you or have agreed to receive limited confidential material from you as a prospective client.

If you are a client, do not send time-sensitive patent filing instructions just to this email recipient. Also send to filinginstructions@wolfgreenfield.com and do not assume we have received or are acting upon your filing instructions unless you receive written confirmation from us.

If you would like to discuss becoming a client, please contact one of our attorneys to arrange for a meeting or telephone conference.

There, that wasn't so bad, was it? Thank you for your interest in Wolf Greenfield.

Accept & Email

Katie.Creedon@WolfGreenfield.com

LinkedIn Profile
---
Overview
Katie Creedon is a results-driven leader with nearly two decades of legal industry experience. As Chief Strategic Projects Officer, Katie works closely with the firm's Executive Committee, Board Members, Practice Group Leaders, Committee Chairs, and other Chief Officers to create, enhance, and execute strategic initiatives throughout the firm. Katie's experience extends from being a practicing attorney, to leading all aspects of human resources and legal talent management.
Previously as Chief Talent & Inclusion Officer at both Wolf Greenfield and another global IP firm, Katie led a team of dedicated professionals to drive employee engagement and shape the direction of the firm's people strategy. She oversaw all aspects of human resources, performance management, diversity and inclusion (D&I), recruiting, and training in order to help the firm attract, develop, and retain top talent at all levels.
Katie has served on the firm's Strategic Planning Committee and worked to develop and implement its D&I and leadership development efforts. She is also a past member of the firm's hiring and training committees. She created the firm's legal professional development function, centralizing resources in the areas of training, performance management, and workload allocation.
Katie began her career in London as an attorney in the US Corporate Group at an Am Law Global 20 law firm, where she worked on a wide variety of international capital markets transactions. Later, as a member of the Private Investment Funds Group at an Am Law 50 law firm, she represented investment managers and institutional investors in connection with the formation, administration, and purchase of interests in private equity, buyout, and hedge funds.
---
Activities
National Association for Law Placement (NALP)
Professional Development Consortium (PDC)
Massachusetts Legal Recruitment Association (MALRA)
Society for Human Resource Management (SHRM)
Chief
---
Recognition
Massachusetts Super Lawyer Rising Star (2009)
Georgetown Journal of Legal Ethics, Administrative Editor
---
Interests
I enjoy running marathons and travelling the world with my family and as little luggage as possible. I am passionate about all things health and wellness, especially meditation, movement, and nutrition.