Great chemistry.
Chemical & Materials Technologies
We combine our legal knowledge, educational backgrounds, and industry experience to hit the ground running for you. Our team has experience in virtually all areas of chemistry, chemical engineering, and materials science, and all group members have advanced degrees from top universities including MIT, Harvard, and Stanford.
Our people are your power.
From chemical engineering to materials science to organic chemistry, we have the training to work with your most complex chemical and materials technology challenges. Our advanced degrees, laboratory and engineering experience, and legal acumen provide you with an edge in protecting your valuable IP and advancing your goals.
91% of our team members have advanced degrees (MD, PhD, or MS)
100% of our team members have science or tech industry experience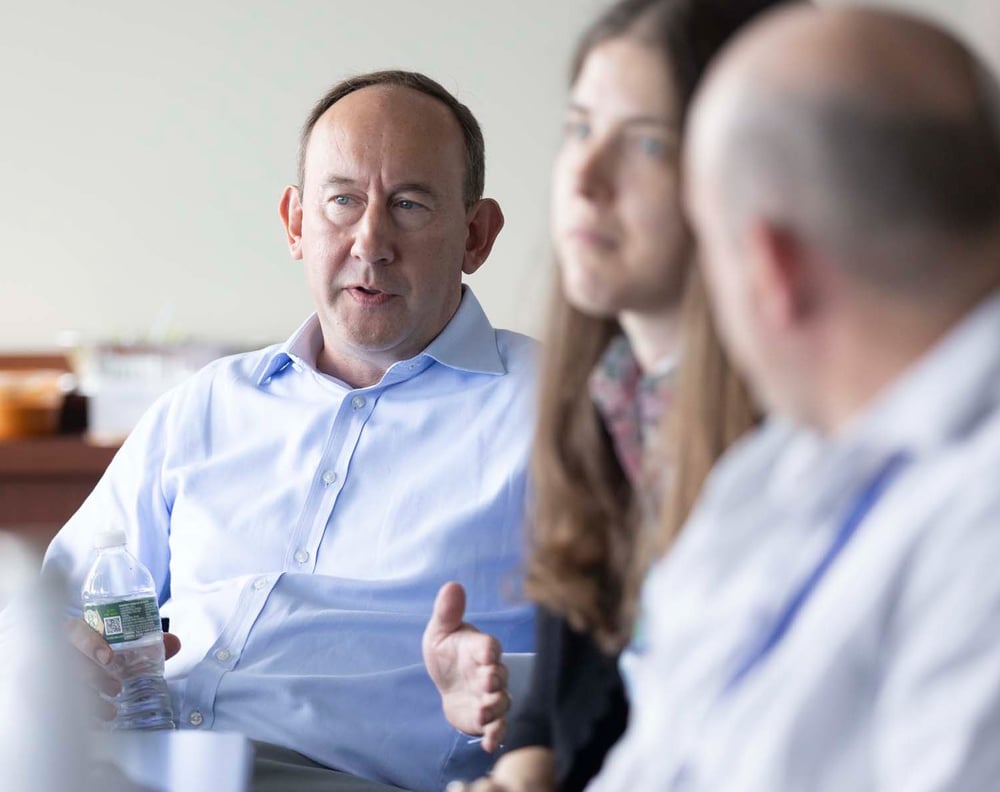 Protecting cutting-edge tech.
Clients from start-ups to top academic research institutions to leading technology development companies call on us to protect their most valuable cutting-edge technologies, such as point-of-care medical diagnostics, new battery chemistries that deliver higher power, processes for forming biodegradable compositions, light-emitting device designs that enhance light emission, and single-molecule detection.
International reach.
Our team provides a full range of IP services including: patent preparation and prosecution, opinions and studies related to infringement and patentability, licensing, IP due diligence, interferences, oppositions, litigation, trademarks, and strategic counseling. In order to provide our clients with support on IP issues internationally, we also maintain close working relationships with associates around the world.
Ahead of the competition.
When you are at the forefront of an industry, you need counsel who understand your chemical and mechanical processes. We understand that your industry moves fast. Since we are already up to speed, we can start working to protect your assets on the first day you hire us.
Advanced degrees.
Our team's advanced degrees include: Aeronautics and Astronautics, Biomedical Engineering, Chemistry, Chemical Biology, Chemical Engineering, Formulation Chemistry, Inorganic Chemistry, Materials Science & Engineering, Mechanical Engineering, Medicinal Chemistry, Organic Chemistry, and Polymer Chemistry & Engineering.
We represent clients spanning many industries, such as:
Alloys
Batteries
Catalysis
Cell Therapy
Chemical Reactors
Cleantech
Diagnostics
Displays
Filtration
Gene Therapy
Inks
Medical Devices
Metals
Microfluidics
Nanotechnology
Oil and Gas
Polymers
Semiconductors
Sensors
Waste Water Treatment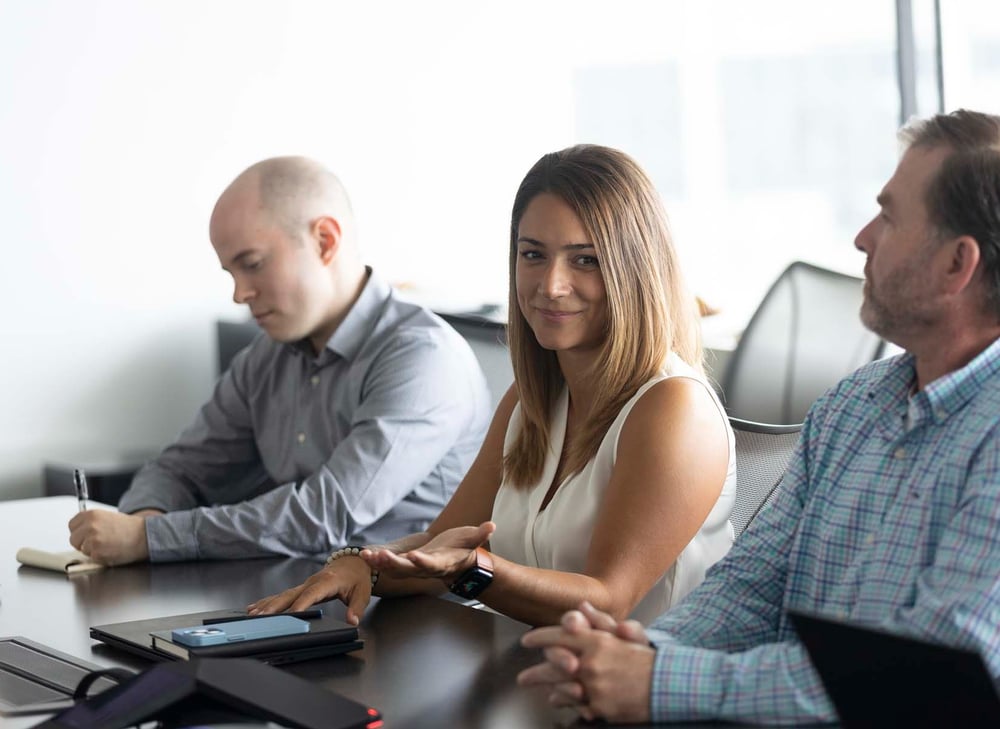 ---
Why our clients trust us to protect their most valuable technologies.
I didn't think there *could* be a firm that had the skill set we needed to help protect our technology. This group at Wolf Greenfield has been absolutely exceptional. Very smart, very clever, very fast, very communicative.
Researcher
Leading University
Cases and issues are explained to me clearly with recommendations based on a deep understanding of our strategic goals.
Vice President & General Counsel
Global Manufacturing and Research & Development Company
I find the attorneys with whom I work to be proactive in staying ahead of matters… they make me feel like they are looking out for my interests.
Associate Director
Leading University
I work very closely with Wolf Greenfield and am very impressed with them. I find them to be very responsive, and they're willing to engage with me on aspects of the client relationship. They've helped me to develop a strategy.
Wolf Greenfield has a great roster of attorneys with technical expertise and a good bench compared to other firms.
Assistant Director of IP
Leading University
Chemical & Materials Technologies Experience
Counselled a medical diagnostics client from early-stage start-up, through venture financing, exit and integration with the acquirer.
Performed a detailed study of a company's portfolio and the surrounding patent landscape—identifying several opportunities where there was significant commercial potential and little competitor activity. Based on our findings, our client, a developer of a microchip-based implant for drug delivery applications, expanded a number of its research programs to capitalize on this "white space."
Secured broad patent portfolio protection related to coffee extraction technology and liquid coffee extracts—a key asset facilitating the acquisition of our client by a multinational food company.
Manage IP for a company developing topical formulations, and oversaw the licensing of the IP to a major pharmaceutical company in a deal that was valued in the hundreds of millions of dollars.
Manage a complex portfolio of closely-related patent families in the microfluidics space on behalf of a leading research university. There are over 70 different patent families with six different licensees, and several new start-up companies planned for various portions of the portfolio.
Filed a third-party submission in the patent application of a competitor pursuing claims that would create potential freedom to operate issues on behalf of a water services company. The third-party submission led to a final rejection of the claims concerned, and to amendment of the claims by the applicant so as to eliminate the freedom to operate issues.
Drafted and prosecuted a portfolio of patents in the display space that was sold to a technology licensing company on behalf of a developer and manufacturer of high-performance LEDs.
Represented the world's largest supplier of displays to the e-book industry in ongoing patent litigation, including a large case we won in the District of Delaware that was affirmed at the Federal Circuit. The plaintiffs sought damages on billions of dollars in e-reader sales.
We manage the IP portfolio for a spin-out from a leading research university in the cleantech space. The portfolio includes over 50 patent families and the valuation of the spin-out is in the hundreds of millions of dollars.
We represent a Chinese drug development company and its international subsidiaries, which requires an understanding of the differences in the laws of each country, since much of that work is performed by research teams working in different countries.
(as published in IPWatchdog)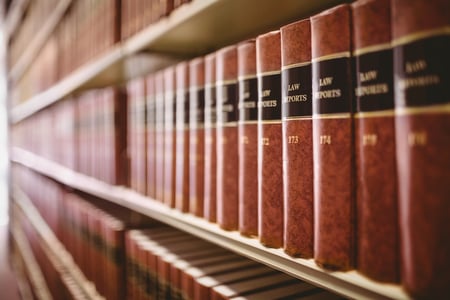 An article co-authored by Jason Balich and Brandon Blackwell titled "Is Your Company's NDA Up to Date With Robust IP Provisions?" was published in Corporate Counsel.
Wolf Greenfield has been recognized for five practice areas on the 2024 national Best Law Firms® list by The Best Lawyers in America®. The firm was ranked a top tier law firm in the national rankings ...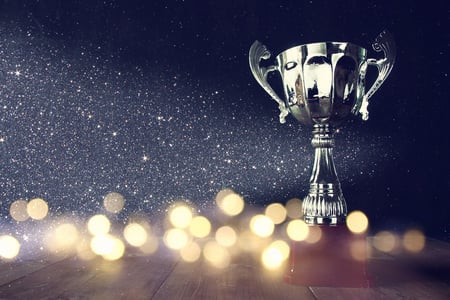 ---
Events
---
Upcoming Events
---
Past Events