We pride ourselves in loving our work, liking our teammates, and committing ourselves to our clients and their goals. From a chemist who competes in triathlons at the World Championships for Team USA, to an engineer who races sailboats, you'll be joining colleagues who are as interesting as they are skilled.
We invest in you.
Whether you are a law school graduate, or a lateral candidate from a law firm, company, or clerkship, we look for lawyers with the strengths, talents, and passion to ultimately become shareholders of Wolf Greenfield. We hire a small number of people in whom we believe strongly, and then we invest heavily in them. Highly selective, we require outstanding academic and legal credentials, and a demonstrated commitment to our core values. If you excel in a fast-paced team-driven environment, without neglecting the bigger picture of your life at home, we want to talk to you.
Teamwork that works.
Our practice group structure provides a framework for training and workflow, without limiting what you can do or the groups you can work with outside of your core area. Your Practice Group Leader coordinates your workflow to ensure that you are doing interesting and enjoyable work that enhances your professional development. Joining several different client teams, you will be working closely with clients from your first day at the firm. You will be encouraged to take on as much client responsibility as possible, as quickly as possible.
This is a firm in which shareholders are experiencing the careers they sought, have found promises met, and hugely appreciate their opportunities to work among people they like, respect intellectually, and trust financially. Professional excellence, institutional affection, and presumed good intentions are a given at Wolf Greenfield. One or even two of these attributes are available at other select firms; all three is almost unheard of in other firms. Your shareholders appear to appreciate these attributes every day, but your laterals recognize how differently other firms' partners live.
Outside consultant, after interviewing our shareholders
Personalized training.
From your first days at Wolf Greenfield, you'll be exposed to an innovative training program that includes a complete series of introductory and advanced classes geared to your specific career stage. Beginning with patent law, your training will expand to more complex aspects of patent law and other IP fields.
Immediate client contact.
We believe in giving associates direct client contact early in their careers. To help you develop the skill you'll need to build and maintain long-term client relationships, our client services department presents formal training programs on such topics as client management and communication, networking, and business development.
Interactive coaching and collaboration.
All legal staff participate in a carefully curated training program that covers topics like advanced legal research skills, client development, business and industry issues, and review and analysis of Federal Circuit decisions. In addition, you'll engage in more informal training on legal and business development matters via firm-wide attorney lunches, practice group meetings, and administrative presentations. Our goal is to provide you with an all encompassing, balanced understanding of IP developments and business issues facing the legal market.
External training access.
You'll be able to take advantage of external educational opportunities, and access is made simple with our Training Committee's database of course descriptions and recommendations for key outside IP law courses. You will have an annual budget for training-related items like books, off-site seminars, and state bar programs.
Well-rounded guidance.
Your training will expand beyond IP practice and procedure to include global skills like effective communication with clients. Through hands-on experience, creative training, and teamwork, you'll take your knowledge of the law and technology a step further, learning to understand a business and its challenges and goals, and to artfully persuade others that your position is the best one.
Cooperative mentoring.
You will be paired with a shareholder or senior associate mentor who will serve as a close advisor to you, providing guidance and answering questions you may have about the firm or work assignments.
Wolf Greenfield is committed to your health and well-being, and we recognize that benefits are a critically important part of the employee experience. We offer a generous and comprehensive benefits package for employees and their families, and strive to continually enhance our benefits program to meet your needs.
Medical, Dental, Vision Plans (Domestic Partner Coverage Available)
Short & Long Term Disability Plans
Vacation/Sick Leave
Paid Leave for Primary and Secondary Caregivers
Employer-Subsidized Health Savings Accounts
Healthy Living & Financial Wellness Programming
Flexible Spending Accounts (Health and Dependent Care)
Firm-Paid Life and AD&D Insurance (Supplemental Coverage options for employees and dependents)
Employee Assistance Plan (Free Counseling, Referrals, Work/Life Balance Resources)
401(k) Matching and Profit Sharing Program Paid CLE/Marketing Budget
Paid Bar Admission Fees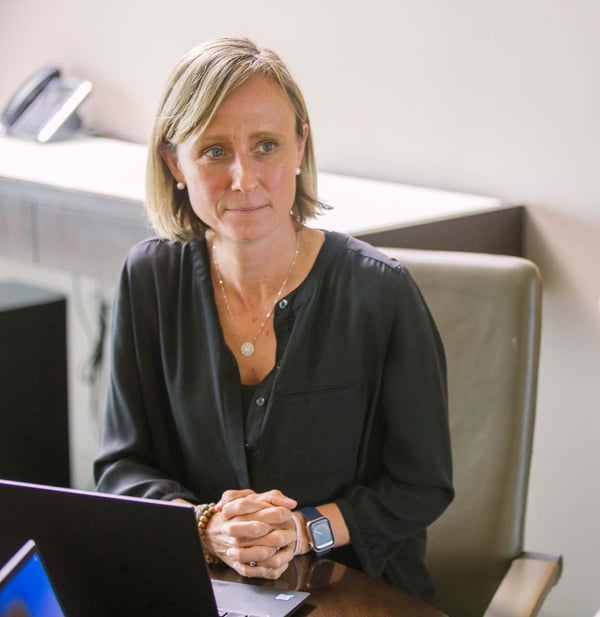 Firm Sponsored Mentor Program
Home Office Set-up
Relocation Assistance
Onsite Gym Facility (Boston)
Entertainment Discount Program
Home, Auto, and Renters Insurance Discounts
Rewards & Recognition Programs
Pre-tax Parking and Subsidized Transit Benefits
Employee Referral Bonus

Mental Health Support & Counseling

Matching Gift Program
Child and Adult Back Up Care
Pro Bono & Paid Volunteer Opportunities
Pet Insurance
Social Events
We fully comply with all laws prohibiting discrimination against any qualified applicant or employee on the basis of race, color, religion, creed, age, gender, gender identity or expression, sexual orientation, citizenship, national origin, marital, parental or veteran status, or disability as well as any other consideration made unlawful by applicable federal, state or local laws.

All offers of employment at Wolf Greenfield are contingent upon clear results of a thorough background check. Background checks will be conducted on all final candidates and on all employees who are promoted, as deemed necessary.

Current regulations relating to the deemed export of certain information and technologies with which we and our clients work require us to limit access to citizens of the United States and United States permanent residents.