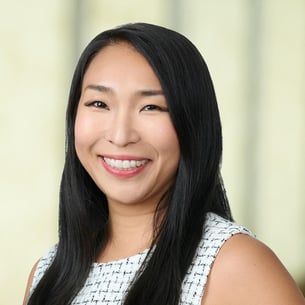 ---
Aya Cieslak-Tochigi
(she/her/hers)

Associate | Trademark & Copyright

Pardon the interruption, but we are lawyers after all, so we need to make sure you understand that calling, or leaving a message does not establish an attorney-client relationship. Also, you need to know the information in your call will not be considered privileged or confidential unless, of course, we already represent you or have agreed to receive limited confidential material from you as a prospective client.

If you are a client, do not call with time-sensitive patent filing instructions and do not assume we have received or are acting upon your filing instructions unless you receive written confirmation from us.

If you would like to discuss becoming a client, please contact one of our attorneys to arrange for a meeting or telephone conference.

There, that wasn't so bad, was it? Thank you for your interest in Wolf Greenfield.

Accept & Call

212.849.3357

Pardon the interruption, but we are lawyers after all, so we need to make sure you understand that sending an email does not establish an attorney-client relationship. Also, you need to know the information in your email will not be considered privileged or confidential unless, of course, we already represent you or have agreed to receive limited confidential material from you as a prospective client.

If you are a client, do not send time-sensitive patent filing instructions just to this email recipient. Also send to filinginstructions@wolfgreenfield.com and do not assume we have received or are acting upon your filing instructions unless you receive written confirmation from us.

If you would like to discuss becoming a client, please contact one of our attorneys to arrange for a meeting or telephone conference.

There, that wasn't so bad, was it? Thank you for your interest in Wolf Greenfield.

Accept & Email

Aya.Cieslak-Tochigi@WolfGreenfield.com

LinkedIn Profile
---
Overview
Aya Cieslak-Tochigi focuses her practice on all aspects of trademark and copyright law, including domestic and international trademark selection, clearance, prosecution, enforcement, and brand counseling. She regularly represents clients in trademark litigation in federal courts and before the Trademark Trial and Appeal Board (TTAB) of the US Patent and Trademark Office.
Aya works closely with clients spanning from start-up businesses to multinational corporations in a variety of industries, such as fashion, food and beverages, art, technology, life sciences, and financial services. She regularly enforces and defends clients' trademarks and copyrights through cease and desist letters, Digital Millennium Copyright Act (DMCA) takedown notices, and subsequent negotiations. She has also litigated in the areas of life sciences, biotechnology, and pharmaceutical under the Hatch-Waxman Act in federal courts.
Aya has extensive experience representing various clients over the years in the apparel/footwear and luxury goods industries for trademark and copyright matters, including Christian Louboutin, Vans, VF Outdoor, Thom Browne, Tommy Hilfiger, Ted Baker, Alexander Wang, Alexis, Devon Windsor, Jenni Kayne, H.Stern, Rhode, Gelato Pique, and others. Aya was the lead associate in representing Vans and VF Outdoor for trade dress infringement cases involving Old Skool sneakers against Target and Primark, resulting in amicable resolutions. She was also instrumental in implementing an anticounterfeiting program for Christian Louboutin. Most recently, she was part of the Thom Brown trial team successfully defending trademark infringement and dilution claims against adidas. She routinely advises clients on enforcement strategies, clearance, prosecution and brand counseling, and has successfully negotiated settlement agreements for various apparel brands.
Aya is very active in Japanese legal and business alliances. Fluent in Japanese, she regularly travels to Japan to meet with international associates, businesses, and legal leaders, and provides provides seminars for corporations in Japan. She is apprised of and frequently presents on US IP issues in Japan in an effort to bridge the US and Japan.
In addition, Aya has an active pro bono practice, assisting charitable organizations with their trademark and copyright needs.
Prior to joining Wolf Greenfield, Aya worked as an intellectual property associate at an Am Law 200 law firm. Her legal experience also includes serving as a summer associate for international law firms in Tokyo, Japan.
---
Activities
Examination Board Member of the Association of Intellectual Property Education in Japan
Legal mentor for the Fashion Institute of Technology's PETE Competition
Active speaker at Women's Professional Alliance in Connecticut
---
Recognition
Presidential Scholar, Seton Hall University of Law