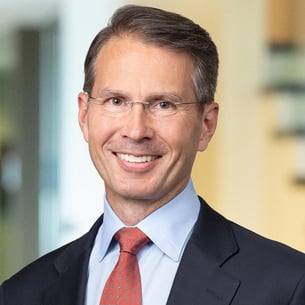 ---
John L. Marquardt, Jr., PhD
(he/him/his)

Counsel | Pharmaceutical

If you would like to discuss becoming a client, please contact one of our attorneys to arrange for a meeting or telephone conference.

There, that wasn't so bad, was it? Thank you for your interest in Wolf Greenfield.

Accept & Call

617.646.8189 I 301.213.7828

Pardon the interruption, but we are lawyers after all, so we need to make sure you understand that sending an email does not establish an attorney-client relationship. Also, you need to know the information in your email will not be considered privileged or confidential unless, of course, we already represent you or have agreed to receive limited confidential material from you as a prospective client.

If you are a client, do not send time-sensitive patent filing instructions just to this email recipient. Also send to filinginstructions@wolfgreenfield.com and do not assume we have received or are acting upon your filing instructions unless you receive written confirmation from us.

If you would like to discuss becoming a client, please contact one of our attorneys to arrange for a meeting or telephone conference.

There, that wasn't so bad, was it? Thank you for your interest in Wolf Greenfield.

Accept & Email

John.Marquardt@WolfGreenfield.com

LinkedIn Profile
---
Overview
John Marquardt focuses his practice on biotechnology and pharmaceutical patents. He has extensive experience in biochemistry and molecular pharmacology, and has applied his experience to aid in securing patent protection for multiple blockbuster drugs.
John draws on over 14 years of experience in scientific research at MIT, Harvard University, and the NIH. Known for his collaborative approach, John works closely with clients to achieve their goals through patent prosecution, counseling, and litigation.
John's laboratory experience includes work in genetic and protein engineering, macromolecular structure determination using nuclear magnetic resonance (NMR) spectroscopy and x-Ray crystallography, and modern drug-design.
John works on subject matter including traditional small-molecule drugs, gene therapies, protein therapeutics, monoclonal antibody therapies, diagnostic methods, and devices (electrochemiluminescent, fluorescent, radioactive, EPR, Raman active). His extensive experience in biochemistry and molecular pharmacology includes methods in molecular and cellular biology, immunology, microbiology, biochemistry, genomics, computational biology, small molecule pharmaceuticals, and biopharmaceuticals.
John is a frequent commentator, speaker, and author on patent law, specifically in the area of biosimilars. He has also lectured on strategic considerations under the Biologics Price Competition and Innovation Act (BPCIA).
While in law school, John served as an intern to the Honorable Randall R. Rader, in the US Court of Appeals for the Federal Circuit.
John is based in Washington, DC.
---
Experience
Monsanto v. Syngenta (D. Del.) - Defended against claims of infringement relating to two United States Patents involving technology for creation of herbicide resistant plants. Second chaired depositions of fact and expert witnesses relating to calculation of damages.
Telcordia v. Cisco, Lucent and Alcatel (D. Del.) - Asserted three patents relating to telecommunications protocols against defendants. Managed extensive offensive and defensive electronic discovery.
Wyeth Effexor XR® Litigations - Asserted three patents in ANDA litigations relating to Effexor XR® against 14 defendants. Supervised three junior attorneys and three consultants in extensive offensive and defensive electronic discovery in litigation asserting three patents against defendants. Second chaired depositions of expert witnesses.
Prosecuted patent applications relating to novel pharmaceutical compositions and formulations. The compositions included novel families of small molecule therapeutics; protein based therapeutics, including monoclonal and therapeutic antibodies; and nucleotide based therapeutics, including RNAi, microRNA, antisense and nucleotide analogues.
Prosecuted applications relating to electrochemiluminescent diagnostic devices and reagents. The electrochemiluminescent assays included enzyme linked immunoassays. Managed three junior attorneys over the course of four years in prosecution applications relating to diagnostic devices and reagents employing Raman spectroscopic detection. These included enzyme conjugated immunoassays and labeled antibody assays employing novel chemistry and methods for detection.
Participated in Examiner interviews with the USPTO. Prepared materials for reexamination and patent opposition proceedings. Obtained patent term extensions and supplementary protection certificates extending patent term.
Performed extensive pre-litigation review of English and Japanese language documents, totaling more than 500,000 pages, relating to a drug with sales in excess of $2 billion per year in preparation for ANDA challenge.
---
Activities
Biotechnology Committee and Chemical Practice Group, American Intellectual Property Law Association (AIPLA)
Editorial board of mAbs - an international, peer-reviewed journal
---
John L Marquardt, Stephen R Auten, "Strategic considerations under the Biologics Price Competition and Innovation Act." Expert Opinion on Therapeutic Patents 23(8) (2013). DOI:10.1517/13543776.2013.813935
---
Interests
John enjoys sailing on the Chesapeake Bay with his wife and three children. He loves to run or walk with his wife and/or dog along the Potomac River.