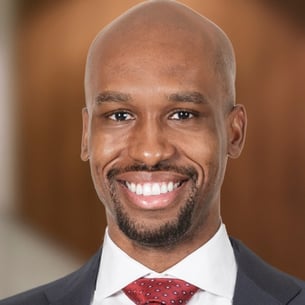 ---
Andrew Pinkard, PhD
(he/him/his)

Patent Agent | Chemical & Materials Technologies

Pardon the interruption, but we are lawyers after all, so we need to make sure you understand that calling, or leaving a message does not establish an attorney-client relationship. Also, you need to know the information in your call will not be considered privileged or confidential unless, of course, we already represent you or have agreed to receive limited confidential material from you as a prospective client.

If you are a client, do not call with time-sensitive patent filing instructions and do not assume we have received or are acting upon your filing instructions unless you receive written confirmation from us.

If you would like to discuss becoming a client, please contact one of our attorneys to arrange for a meeting or telephone conference.

There, that wasn't so bad, was it? Thank you for your interest in Wolf Greenfield.

Accept & Call

212.336.3866

Pardon the interruption, but we are lawyers after all, so we need to make sure you understand that sending an email does not establish an attorney-client relationship. Also, you need to know the information in your email will not be considered privileged or confidential unless, of course, we already represent you or have agreed to receive limited confidential material from you as a prospective client.

If you are a client, do not send time-sensitive patent filing instructions just to this email recipient. Also send to filinginstructions@wolfgreenfield.com and do not assume we have received or are acting upon your filing instructions unless you receive written confirmation from us.

If you would like to discuss becoming a client, please contact one of our attorneys to arrange for a meeting or telephone conference.

There, that wasn't so bad, was it? Thank you for your interest in Wolf Greenfield.

Accept & Email

Andrew.Pinkard@WolfGreenfield.com

LinkedIn Profile
---
Overview
Andrew Pinkard assists with handling patent prosecution in the areas of chemistry and materials science and related technologies in the firm's Chemistry & Materials Technology Practice. With a background spanning from medicinal chemistry to renewable energy to battery materials, he utilizes his broad technical experience when working with clients to understand and protect a wide variety of technologies.
Andrew regularly supports clients in areas including nanomaterials, electrochemistry, battery technologies, inorganic materials, polymers sciences (including 3D printing), mass spectroscopy and related proteomics, microfluidics, and medical devices, among other technologies. Andrew's intellectual property experience includes patent application drafting, patent prosecution, and IP diligence (including patentability and freedom-to-operate analyses). Andrew also has experience with contested matters both in the US and the EPO.
Prior to joining Wolf Greenfield, Andrew completed his PhD in chemistry at Columbia University as an NSF fellow under Professor Xavier Roy, with a focus in materials chemistry, researching synthetic approaches to fabricate nanomaterials. He has broad experience in many areas of chemistry including medicinal, bio-, and materials chemistry, as well as metal alloys and organometallics.
Prior to his time at Columbia, he began his research in chemistry at California State San Marcos, where he conducted research at Celgene in La Jolla, CA, as an intern and then as a research associate in the medicinal chemistry department. He then pursued a Summer Undergraduate Laboratory internship at the Department of Energy's National Renewable Energy Laboratory in Golden, CO, studying the photoelectrochemical production of hydrogen from water-splitting.
After accepting admission to Columbia's chemistry PhD program, he continued his research, where his studies were at the intersection of chemistry and materials science, including topics such as superatomic solids, molecular clusters, molecular conductance, singlet fission, and battery materials.
In addition to his research, Andrew worked as a fellow within Columbia's Technology Transfer office (Columbia Technology Ventures, CTV), where he helped analyze several new, emerging university technologies for patentability and market potential. The technologies assessed encompassed a wide variety of technical areas including biotechnology, small molecule therapeutics, and electronic materials.
Andrew is currently a law student in Fordham University's evening law program.
---
Experience
Patent application drafting
Patent prosecution (e.g., including office actions, appeals, continuing applications)
Patentability studies
Freedom-to-operate (FTO) analyses
IP diligence
Contested matters (e.g., EPO oppositions)
---
Activities
Technology Specialist, Wolf Greenfield (2019-present)
NSF Research Fellow, Columbia University (2014-2018)
Fellow, Columbia Technology Ventures (2016-2018)
SULI, National Renewable Energy Laboratory (2012)
Polypeptide Labs (2013)
Celgene (2011-2012)
Writing Consultant, MiraCosta College (2006-2012)
---
G. Liu; Pinkard, A., et al. Tuning the Electronic Properties of Hexanuclear Cobalt Sulfide Superatoms via Ligand Substitution. Chem. Sci., 2019,10, 1760-1766.
Pinkard, A.; Champsaur, A.M.; Roy, X. Molecular Clusters: Nanoscale Building Blocks for Solid-State Materials. Acc. Chem. Res., 2018, 51 (4), 919-929.
Pinkard, A., et al. Electronically Transparent Au–N Bonds for Molecular Junctions. J. Am. Chem. Soc. 2017, 139 (42), 14845–14848.
Pinkard, A., et al. Distinct Properties of the Triplet Pair State from Singlet Fission. Sci. Adv., 2017, 3, e1700241.
A. Turkiewicz; Pinkard, A., et al. Assembling Hierarchical Cluster Solids with Atomic Precision. J. Am. Chem. Soc., 2014, 136 (45), 15873–15876.
---
Interests
Intellectual Property
Law
JEDI (justice, equity, diversity, and inclusion)
Chemistry
Baking
Food
Running