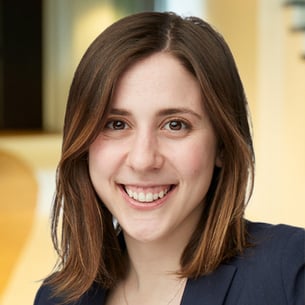 ---
JoHanna L. Rothseid
(she/her/hers)

Associate | Trademark & Copyright

Pardon the interruption, but we are lawyers after all, so we need to make sure you understand that calling, or leaving a message does not establish an attorney-client relationship. Also, you need to know the information in your call will not be considered privileged or confidential unless, of course, we already represent you or have agreed to receive limited confidential material from you as a prospective client.

If you are a client, do not call with time-sensitive patent filing instructions and do not assume we have received or are acting upon your filing instructions unless you receive written confirmation from us.

If you would like to discuss becoming a client, please contact one of our attorneys to arrange for a meeting or telephone conference.

There, that wasn't so bad, was it? Thank you for your interest in Wolf Greenfield.

Accept & Call

212.849.3361

Pardon the interruption, but we are lawyers after all, so we need to make sure you understand that sending an email does not establish an attorney-client relationship. Also, you need to know the information in your email will not be considered privileged or confidential unless, of course, we already represent you or have agreed to receive limited confidential material from you as a prospective client.

If you are a client, do not send time-sensitive patent filing instructions just to this email recipient. Also send to filinginstructions@wolfgreenfield.com and do not assume we have received or are acting upon your filing instructions unless you receive written confirmation from us.

If you would like to discuss becoming a client, please contact one of our attorneys to arrange for a meeting or telephone conference.

There, that wasn't so bad, was it? Thank you for your interest in Wolf Greenfield.

Accept & Email

JoHanna.Rothseid@WolfGreenfield.com

LinkedIn Profile
---
Overview
JoHanna Rothseid focuses her practice on a wide variety of trademark and copyright issues, including domain name enforcement and trademark litigation. She has extensive knowledge in the areas of digital media, technology, and entertainment.
JoHanna's experience includes drafting cease and desist letters and Uniform Domain-Name Dispute-Resolution Policies (UDRPs), trademark opposition actions, international trademark watches and name clearance requests, settlement agreements, and various contract matters.
Prior to joining Wolf Greenfield, JoHanna worked as an Intellectual Property Associate at IBM, where she specialized in trademark law. During her time in law school, she served as a legal intern at a New York-based law firm, where she supported the digital media, entertainment, and litigation practices. JoHanna also interned with Justice Joan A. Madden at the Supreme Court of the State of New York.
JoHanna graduated from the Benjamin N. Cardozo School of Law, where she focused her studies on intellectual property law. JoHanna served as a Senior Editor on the Cardozo Moot Court Honor Society, where she led multiple teams to victories in competitions including the INTA Saul Lefkowitz Moot Court Competition and the Emory Law Civil Rights and Liberties Moot Court Competition.
---
Interests
Grand prize winner of the NPR/WNYC trivia game show Ask Me Another