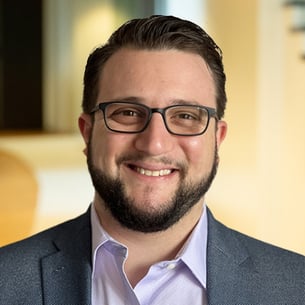 ---
Harold A. Silverman, PhD
(he/him/his)

Technology Specialist | Biotechnology

Pardon the interruption, but we are lawyers after all, so we need to make sure you understand that calling, or leaving a message does not establish an attorney-client relationship. Also, you need to know the information in your call will not be considered privileged or confidential unless, of course, we already represent you or have agreed to receive limited confidential material from you as a prospective client.

If you are a client, do not call with time-sensitive patent filing instructions and do not assume we have received or are acting upon your filing instructions unless you receive written confirmation from us.

If you would like to discuss becoming a client, please contact one of our attorneys to arrange for a meeting or telephone conference.

There, that wasn't so bad, was it? Thank you for your interest in Wolf Greenfield.

Accept & Call

212.849.3347

Pardon the interruption, but we are lawyers after all, so we need to make sure you understand that sending an email does not establish an attorney-client relationship. Also, you need to know the information in your email will not be considered privileged or confidential unless, of course, we already represent you or have agreed to receive limited confidential material from you as a prospective client.

If you are a client, do not send time-sensitive patent filing instructions just to this email recipient. Also send to filinginstructions@wolfgreenfield.com and do not assume we have received or are acting upon your filing instructions unless you receive written confirmation from us.

If you would like to discuss becoming a client, please contact one of our attorneys to arrange for a meeting or telephone conference.

There, that wasn't so bad, was it? Thank you for your interest in Wolf Greenfield.

Accept & Email

Harold.Silverman@WolfGreenfield.com

LinkedIn Profile
---
Overview
Harold Silverman assists the firm in biotechnology patent prosecution. Harold has over a decade of experience in the area of bioelectronic medicine, including vagus nerve recording and stimulation. His experience also spans neurophysiology, neuromodulation, immunology, epidemiology, genetics, and biomedical anthropology.
A neuroscience enthusiast, Harold is passionate about applying his knowledge and experience in the integration of biology and technology to identify and advance projects with high potential for positive impact in the scientific, academic, and medical communities. He has a particular focus on working with start-ups to evaluate and accomplish their scientific and business goals.
Prior to joining Wolf Greenfield, Harold received his PhD in The Molecular Basis of Medicine from Zucker School of Medicine at Hofstra/Northwell, with a focus on the interaction between the nervous system and immune system in response to inflammation. As a graduate student researcher in the Feinstein Institutes Laboratory for Biomedical Sciences, he was involved in research discoveries that led to two preliminary patents.
---
Activities
Society for Neuroscience
New York Academy of Sciences