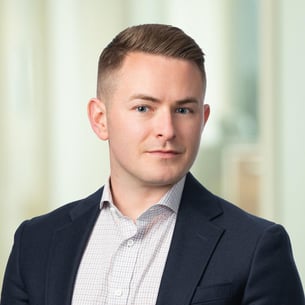 ---
Philip J. Hamzik, PhD
(he/him/his)

Associate | Pharmaceutical

Pardon the interruption, but we are lawyers after all, so we need to make sure you understand that calling, or leaving a message does not establish an attorney-client relationship. Also, you need to know the information in your call will not be considered privileged or confidential unless, of course, we already represent you or have agreed to receive limited confidential material from you as a prospective client.

If you are a client, do not call with time-sensitive patent filing instructions and do not assume we have received or are acting upon your filing instructions unless you receive written confirmation from us.

If you would like to discuss becoming a client, please contact one of our attorneys to arrange for a meeting or telephone conference.

There, that wasn't so bad, was it? Thank you for your interest in Wolf Greenfield.

Accept & Call

617.646.8300

Pardon the interruption, but we are lawyers after all, so we need to make sure you understand that sending an email does not establish an attorney-client relationship. Also, you need to know the information in your email will not be considered privileged or confidential unless, of course, we already represent you or have agreed to receive limited confidential material from you as a prospective client.

If you are a client, do not send time-sensitive patent filing instructions just to this email recipient. Also send to filinginstructions@wolfgreenfield.com and do not assume we have received or are acting upon your filing instructions unless you receive written confirmation from us.

If you would like to discuss becoming a client, please contact one of our attorneys to arrange for a meeting or telephone conference.

There, that wasn't so bad, was it? Thank you for your interest in Wolf Greenfield.

Accept & Email

Philip.Hamzik@WolfGreenfield.com

LinkedIn Profile
---
Overview
Phil Hamzik helps clients build and maintain US and international patent portfolios in the areas of pharmaceuticals and biotechnology. He regularly secures comprehensive patent protection on behalf of clients, including patents to compounds (including clinical stage drug candidates), pharmaceutical compositions, methods of treatment, combination therapies, and synthetic methods. Phil has extensive knowledge and experience in the areas of medicinal chemistry and small-molecule drug discovery, organic synthesis, protein and polypeptide therapeutics, oligonucleotides and lipid nanoparticle (LNP) technology, polymer chemistry, and more.
Phil counsels clients on all aspects of their intellectual property. In addition to patent prosecution and portfolio management, he provides clients with strategic advice and counseling related to patentability, freedom to operate, validity and invalidity, due diligence matters, licensing, and agreements. Phil works with a diverse range of clients, including small to large pharmaceutical and biotechnology companies, universities, and research institutes.
Prior to joining Wolf Greenfield, Phil obtained his PhD in Organic Chemistry from the Massachusetts Institute of Technology. His doctoral research focused on the development of new cycloaddition strategies for the synthesis of highly substituted nitrogen heterocycles. Phil completed his undergraduate studies at Northeastern University, where he obtained a BS in Chemistry and Philosophy.
Phil also brings industry experience to his practice, having worked for two leading pharmaceutical companies. As an intern at Merck Research Laboratories in Boston, Phil developed new synthetic methods for the preparation of important molecular scaffolds. At Novartis Institutes for BioMedical Research in Cambridge, he worked as a medicinal chemistry intern in the area of infectious diseases.
---
Experience
Prepared and prosecuted US and foreign patent applications relating to a wide range of technologies in the pharmaceutical and biotechnology spaces
Managed large global patent portfolios including those covering clinical stage drug candidates
Obtained key composition of matter patents for clients covering drug products and drug substances, and advised on secondary pharmaceutical patent protection and evergreening strategies including coverage of pharmaceutical formulations, solid forms, dosage regimens, combination therapies, and process methods
Worked with early-stage pharmaceutical/biotechnology companies and start-ups to develop and execute IP strategies, including building patent portfolios from the ground up and protecting key platform technologies
Conducted patentability, freedom-to-operate (FTO), and landscape analyses and counseled clients regarding same
Developed an invalidity position for a client with respect to a competitor's patent in a high-profile contested matter
Conducted IP due diligence on complex patent portfolios in support of large transactions, including recent diligence investigations resulting in $125M and $650M secured loans
Advised clients on licensing and other agreements, including material transfer and evaluation agreements (MTAs)
---
Activities
Leadership Council on Legal Diversity (LCLD) 2022 Pathfinder
Greater Boston Legal Services (GBLS) Associates Fund Drive Co-Captain (2021, 2022)
Boston Intellectual Property Law Association (BIPLA)
Massachusetts LGBTQ Bar Association
The National LGBTQ+ Bar Association
---
Recognition
Suffolk University Law School Recognition for Outstanding Performance in Legal Writing
MIT Department of Chemistry Award for Continued Excellence in Teaching
American Chemical Society POLYED Award for Outstanding Achievement in Organic Chemistry
Northeastern University Excellence in Writing Award